Steering Committee
Dr. Paula Adam, Co-Chair and Co-Founder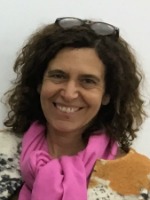 Dr Paula Adam is responsible for Research Assessment at the Agency for Health Quality and Assessment of Catalonia (AQuAS), Spain. She leads the ISOR Group which carries out studies on the impact of health sciences research in Spain. Paula also coordinates a commission of accreditation and assessment of the Spanish health research institutes associated with hospitals. Paula holds a PhD in Economics from the European University Institute in Florence, Italy.
Research key projects include:
Assessment of the impact of the Spanish and Catalan health sciences research institutes for accountability and allocation purposes
Assessment of the impact of different research programmes - the Charity Foundation research fund and Clinical and Health Services Research Call in Catalonia.
Creation of a registry database which collects detailed information on research inputs and throughputs (e.g. clinical trials) for all Catalan biomedical research institutes and centres.
Dr. Kathryn Graham, Co-Chair and Co-Founder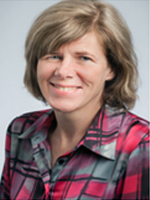 Dr Kathryn Graham is a co-founder of the International School on Research Impact assessment and was Director of the School when it was hosted in Banff in 2014. She is the Executive Director of Performance Management and Evaluation at Alberta Innovates which is a Canadian-based, publicly-funded provincial research and innovation organization.
She has over 20 years of strategic evaluation experience in health care and health research and innovation.
Her expertise is in both developing performance management, evaluation and impact assessment strategies as well as implementing measurement frameworks for various systems, organizations and programs. She and her team customized the implementation of the Canadian Academy of Health Sciences (2009) research impact assessment framework. Kathryn is an adviser on numerous national and international committees that focus on the evaluation of research and innovation and invited to present nationally and internationally.
Professor Jonathan Grant, Advisory Chair and Co-Founder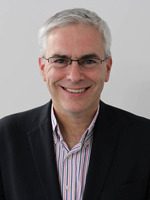 Professor Jonathan Grant is Assistant Principal, Strategic Initiatives & Public Policy at King's College London, UK, which aims to help secure, maximise and accelerate the translation of academic research to the benefit of policy and practice. He is also Assistant Principal for Strategy at King's. His main research interests are on R&D policy and the use of research and evidence in policy and decision making.
Jonathan has significant experience providing analytical support on the formulation and implementation of R&D strategies internationally, including in the UK, Greece, Norway, Qatar, Oman, Australia, Canada and the USA. He was President of RAND Europe between 2006 and 2012 and before that Head of Policy at the Wellcome Trust. Jonathan received his Ph.D from the Faculty of Medicine, University of London and his B.Sc. (Econ) from the London School of Economics.
Recent key projects include:
Involvement in a series of studies measuring the economic returns from biomedical and health research.
Led ground breaking study synthesising the c7000 impact case studies submitted to the UK 2014 Research Excellence Framework (REF) using text mining analysis
Co-authored a book, 'The Drugs Don't Work', on the global threat of antimicrobial resistance.
Dr. Omar Boukhris, Member for the Middle East and Director, 2015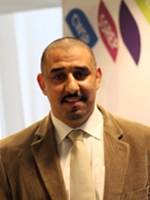 Dr Omar Boukhris joined the Qatar National Research Fund (QNRF) in 2007 where he has been instrumental in a developing policies and managing grants. He currently holds the position of Director of Post Award at QNRF, where his responsibilities include the management of more than a billion USD worth of research projects in the technical, legal, compliance and financial sides as well as the assessment of research impact. Omar was also the Program Manager for Civil & Environmental Engineering related research projects, where he focused on alignment with the national priorities with various industries. He is a frequent speaker in international conferences and events and has published various papers in Civil and Environmental Engineering topics.
Dr Boukhris holds Masters and PhD degrees in Civil and Environmental Engineering, where the latest was dedicated to investigating the impact of climate change. Through his studies and work he has held several research positions in North American and European renowned institutions, including the Swiss Federal Institute of Technology at Zurich and the European Commission.
Dr Saba Hinrichs-Krapels, Member for King's College London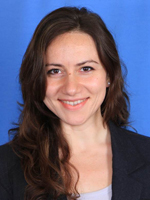 Dr Saba Hinrichs-Krapels is a Senior Research Fellow at the Policy Institute at King's College London. She leads work on research impact assessment, health services and systems policy, and public policies affecting health, and in her role is also involved in providing internal and external training on research impact and communications. Saba has previously worked for RAND Europe and the medical device industry. She holds a PhD in Engineering Design (Healthcare Design) from the University of Cambridge.
Research key projects include:
Analysis of the REF 2014 impact case studies submitted as part of the UK higher education assessment for the Higher Education Funding Council for England (2015).
Characteristics of high-performing research units: A preliminary analysis for the Higher Education Funding Council for England (2015).
Analysis of the challenges and opportunities for using Researchfish to support research assessment, for Researchfish (2015).
Alex Pollitt, Member for King's College London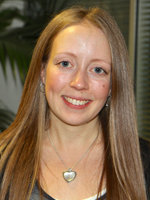 Alexandra Pollitt is a Research Fellow at the Policy Institute at King's College London, where her work focuses primarily on research evaluation and R&D policy. Prior to joining King's, Alex spent six years at RAND Europe, working across a range of policy issues and teaching research methods, communication and project management internationally, including as ISRIA faculty since its launch in 2013. She previously worked in impact assessment, monitoring and evaluation of education programmes for an international NGO; in education assessment in the UK; and in developmental psychiatry research at the University of Cambridge. She holds a MA in Experimental Psychology from Oxford University.
Recent key projects include:
Co-led an international study mapping the global mental health research funding landscape
Led a scientometric evaluation of the European Research Council's funded projects
Involved in a series of studies measuring the economic returns from biomedical and health research
Compared the relative value researchers and the general public place on different kinds of research impact.
Dr. Omar Sued, Member for Latin America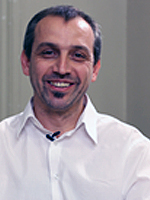 Dr Omar Sued is an infectious diseases specialist focused in HIV and treatment, and currently Research Director at Fundación Huésped, Argentina. In the past, Omar has worked for the Regional WHO Office for the Americas as the Regional Advisor for HIV treatment, where he provided technical advice to LAC HIV country programs and supported the formulation of HIV treatment guidelines and strategic plans. He got his MD degree in 1995 (University of Córdoba, Argentina), his specialization in Infectious Diseases in 2001, and his MSc in HIV care and PhD in Acute HIV infection from the University of Barcelona, Spain.
Recent key projects include:
Designed The National Acute HIV cohort that currently has enrolled more than 200 patients from 5 cities in Argentina and organized the TB-HIV clinic at Hospital Fernandez that has enrolled more than 120 patients.
Participated in the formulation of 18 national guidelines and 3 national evaluation exercises.
Coordinated a multi-country HHS-OGA grant focused on training in HIV for Central America.
Developed the Paddle, ANDES and TransViiV clinical trials at Fundación Huésped.
Dr Mark Taylor, Member for NIHR (Sponsor)
Dr Mark Taylor is Head of Impact at the UK's National Institute for Health Research Central Commisioning Facility (NIHR CCF), which is currently developing a new impact evaluation strategy. Mark has a background in Intellectual Property (IP), innovations and health research management; in the past he has been an IP advisor to NIHR and previously the Managing Director of the Oxford University Hospitals NHS Trust's Biomedical Research Centre. He has sat on the boards of Asthma UK and the Multiple Sclerosis Society.
Mark holds a PhD from the University of Manchester (Faculty of Medicine), PGDip (University of Oxford, Said Business School), and PGCert (University of Sheffield, School of Health and Related Research).
Recent key projects include:
Invention for Innovation (i4i) Evaluation, impact assessment of this key NIHR funding programme, RAND Europe (2015).
Impact Training, ensuring key staff members at NIHR CCF understood the basic techniques in assessment, King's Policy Institute (ongoing).
Impact Referencing, ensuring NIHR impact requirements synchronise with other funders and institutions (ongoing).
Dr Anne-Maree Dowd, Director, 2016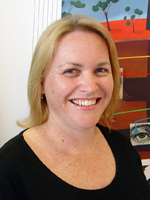 Dr Anne-Maree Dowd is the Senior Advisor for the Planning, Performance and Evaluation Team at CSIRO. She provides both internal and external stakeholders with all required performance reporting for CSIRO as well as implementing the organization's Impact Framework.
Anne-Maree holds a PhD in Organisational Psychology from the University of Queensland and has 15 years of experience in scientific research with expertise in project and capability management, social network analysis, community engagement, public awareness and acceptance of energy technologies (at the international level), behaviour change and transformational adaptation decision-making in Australian Primary Industries. Recent key projects include:
Global knowledge and awareness of Carbon Dioxide Capture Storage project - Manager of the Heads of Agreement contract, manager of all international sub-contractors, and Project Leader of all Australian research projects and Lead Research Communicator.
Project Manager of CSIRO Impact Case Studies.
Maite Solans, AQuAS, Spain, Observer
Heidi Chorzempa, Alberta Innovates, Canada, Observer
Organising Committee:
Dr Gert Vilhelm Balling, Director 2017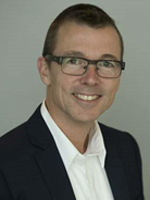 Gert Vilhelm Balling is Impact Assessment Manager at the Novo Nordisk Foundation since 2014. He is responsible for the implementation and continuous development of impact assessment in the Foundation and has been involved in research impact assessment since 2005.
Before joining the Novo Nordisk Foundation he has for a decade worked for the Danish Government as well as for public research institutions in Denmark on research policy, research assessment and commercialization of research results. From 2012-2014 he managed the public/private consortium for biotech spin-outs, CSO (Copenhagen Spin-outs).
Due to his involvement in the European technology transfer environment, he has been appointed independent expert by the EU Commission for various Expert Groups on commercialization of research results.
In his spare time Gert is also active in outreach activities ranging from publications to more dialogical outreach-formats and has received several awards and nominations for his science dissemination.
Gert holds a cross disciplinary PhD from the IT University of Copenhagen and UCLA, a Certificate in Business Administration and a RTTP accreditation.
Dr Rikke Nording Christensen, Director 2017
Rikke is an Impact Assessment Analyst at the Novo Nordisk Foundation (NNF). Her main responsibility is managing the Foundation's evaluation work, which involves providing evidence to assess the progress, productivity and impact of the NNF's research - reporting, funding, and commissioning research into impact methodology. She has played a key role in implementing Researchfish at the NNF. In addition, she is coordinating NNF's Social Science Research Programme, focusing on the socioeconomic impact of research in Denmark. She has previously worked extensively with programme evaluation both nationally and internationally, spending 7 years in the World Bank working with development policy and programme evaluations and more recently at the Ministry of Science, Innovation and Higher Education Agency for Science, Technology and Innovation in Denmark responsible for several large monitoring and impact assessment studies. Rikke earned a PhD in Economics from the Aarhus University and George Washington University.